1 minute reading time
(208 words)
Shulthis Stadium - Rebuilding History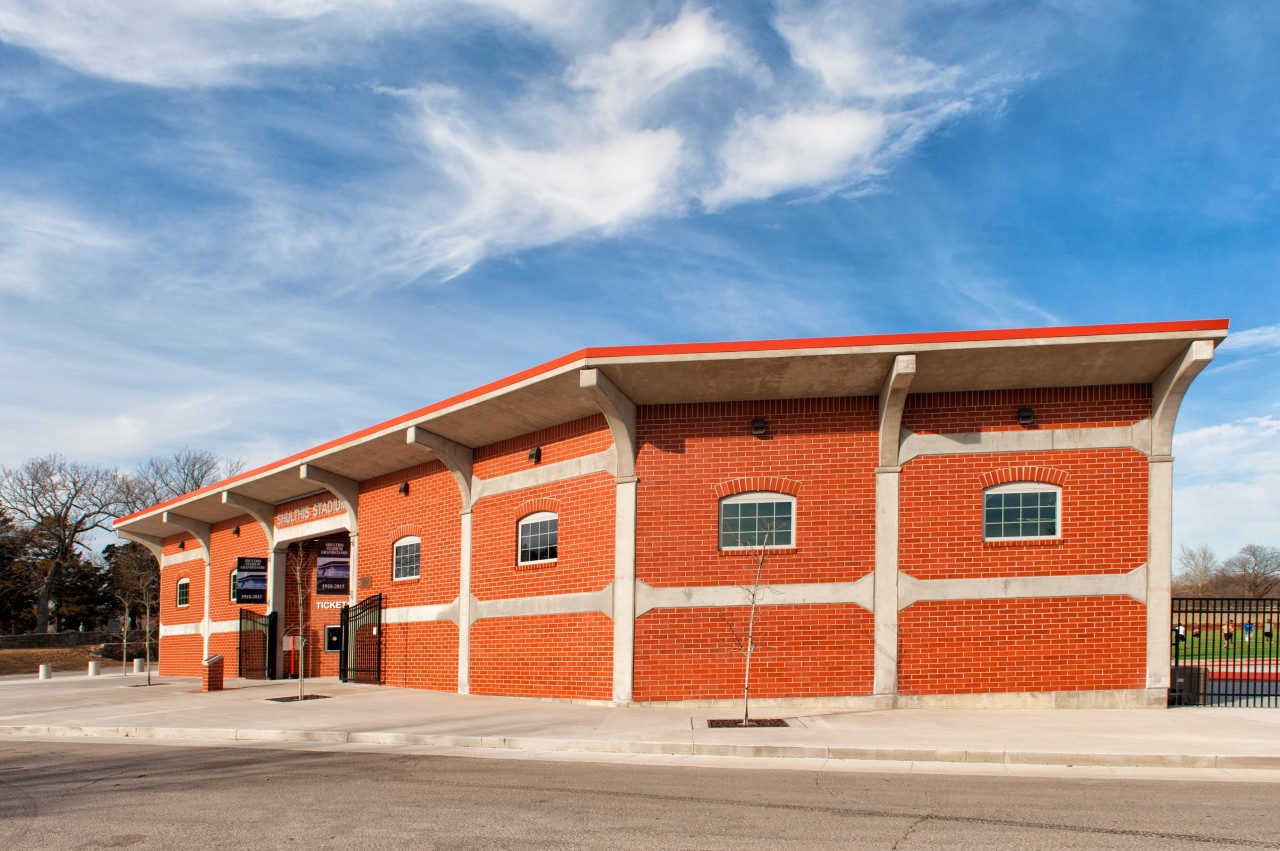 Shulthis Stadium in Independence, Kansas is lays claim to be the location of the first night game in organized baseball under permanent lights. The game was played on April 28, 1930 between Independence KS and Muskogee OK teams in the Western Association League.
Originally constructed in 1918, the grandstand at the park was in dire need of rehabilitation for years. Citing the amount of deterioration and the cost of restoration, the Unified School District moved forward with a plan to replace the grandstand with a new structure that would be a close replica of the original building. It would once again become a functional structure for athletic events held at the school while honoring the grandstand's historical significance.
Working in conjunction with Crossland Construction, Crossland Prefab, LLC, Heckman & Associates, P.A., Needham DBS designed and detailed the entire precast structure. The original structure was completely cast-in-place concrete which presented unique challenges regarding connections and constructability. Erection sequencing was coordinated early in the project with the contractor. Connections between members were hidden to the greatest extent possible to maintain the appearance of a monolithic structure. BIM modeling in Revit was utilized to coordinate the complex geometries and communicate connection details to both the precast fabricator and the field crews.