1 minute reading time
(158 words)
NEEDHAM DBS DELIVERS UNIQUE JOIST SYSTEM TO ICT21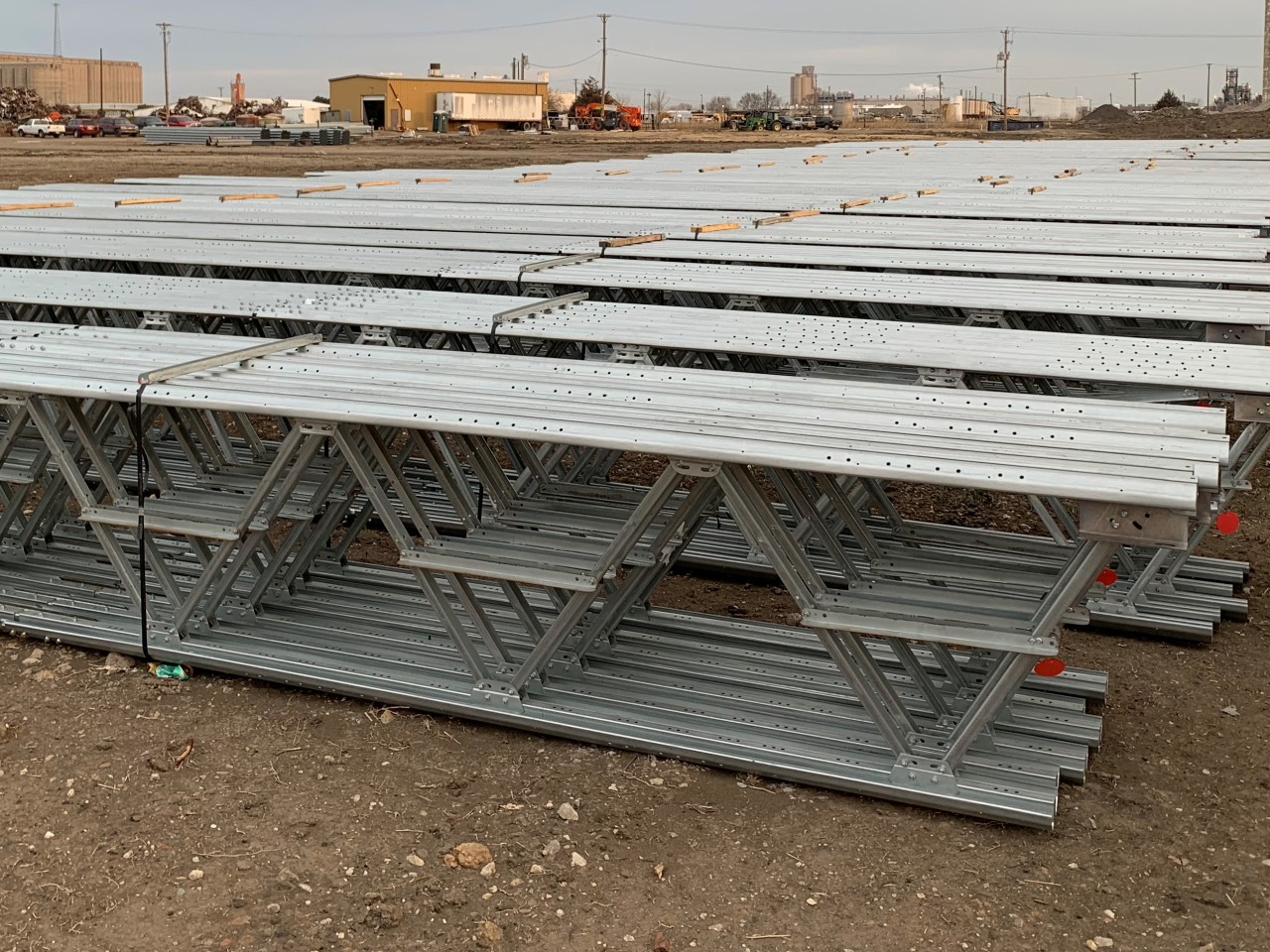 Another example of the unique solutions that Needham DBS can bring to the table! Extended lead times have made a traditional welded bar joist option difficult to fit into an aggressive construction schedule. Needham DBS, in partnership with Marko Metal Systems, supplied an alternative cold formed steel joist system for the project. The system uses an all-bolted system of standard roll-formed components that can be assembled in the field. This approach cut at least 10-12 weeks out of the traditional joist procurement process, allowing an on-time start to tilt-up and steel erection in March.
Joists are assembled on site and then bundled and tagged for staging. The steel erector will panelize the joists into a 6-joist system with all bridging completed on the ground provides safe and stable erection.
Special thanks to Conco Construction and Griffith Steel Erectors for their partnership and interest in trying something new. We are looking forward to this one going vertical very soon!