1 minute reading time
(191 words)
Lilly RTP 2022 Tilt-Up Achievement Award Winner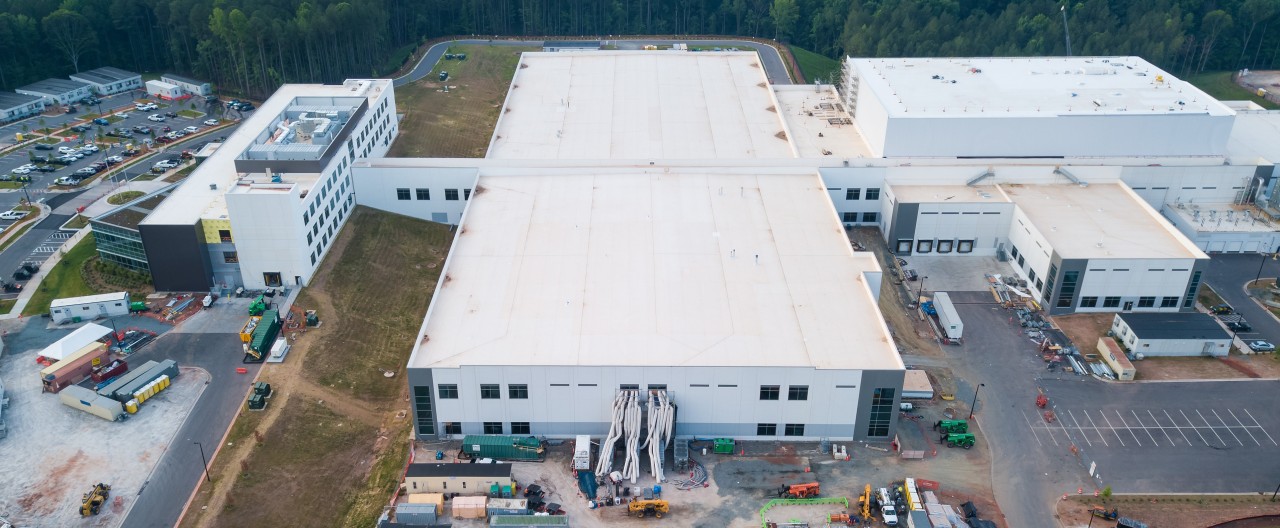 Needham DBS and T&T Construction wins a Tilt-up Achievement Award for Lilly RTP.
The project is a $474 million development spanning over 750,000 SF across 11 integrated buildings. Features of the development include a 240,000 SF three-story manufacturing facility, a 200,000 SF two-story medical device and packaging facility, a 105,000 SF two-story administration and laboratory building, a 95,000 SF refrigerated Automated Storage and Retrieval Systems (ASRS) warehouse, and a fully functioning central utility plant. This project is a complex of buildings that are interconnected by a common corridor, which is 22 feet by 750 feet. There are six buildings adjoining the corridor from both the north and south, totaling a 324,847 SF building footprint with 688,392 SF of floor area. The project is a multi-level pharmaceutical production facility with floor level changes and pass-throughs between buildings. The Owner was committed to building a facility that was state-of-the-art and would carry their needs well into the future.
The project contained 374 Panels. A mixture of non-insulated panels along the interior demising walls as well as composite insulated panels around the exterior perimeter. The Overall tilt-up panel area was approximately 268,000 SF.