1 minute reading time
(176 words)
Needham DBS - 2017 Trade Show Events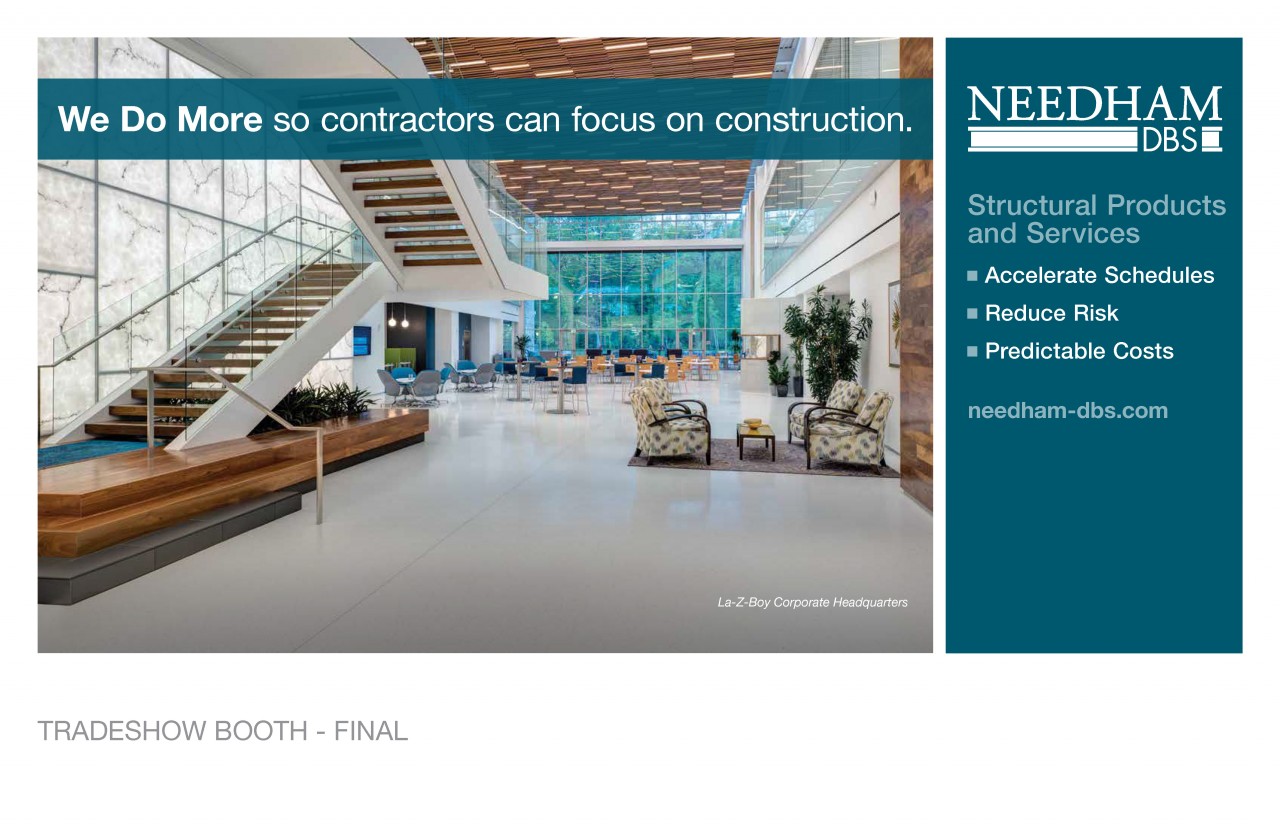 Needham DBS has scheduled to exhibit at two trade shows in early 2017. Come by and visit if you are in the area.
The first show will be the Construction World Expo in Fort Wayne, Indiana on February 22nd and 23rd. The Expo will be held at the Allen County War Memorial Coliseum.
The second show is the Indiana Subcontractors Association Construction Networking Event of the Year at the JW Marriott in Indianapolis, Indiana on March 1st. Needham DBS is looking forward to the opportunity to network with new and existing contacts in the construction industry.
Needham DBS can provide clients with a fixed price proposal for fabricated structural steel products based on designs developed by our own staff. Needham DBS saves you time and money by vertically integrating structural engineering services in the overall building construction process. This type of service package is known as Concurrent Design and Detailing™ (CD2) and can greatly accelerate production and construction schedules. Come visit us to learn more about these and other products and services Needham DBS can provide.
Related Posts
By accepting you will be accessing a service provided by a third-party external to https://www.needham-dbs.com/