1 minute reading time
(212 words)
May Technology Celebrates 55 Years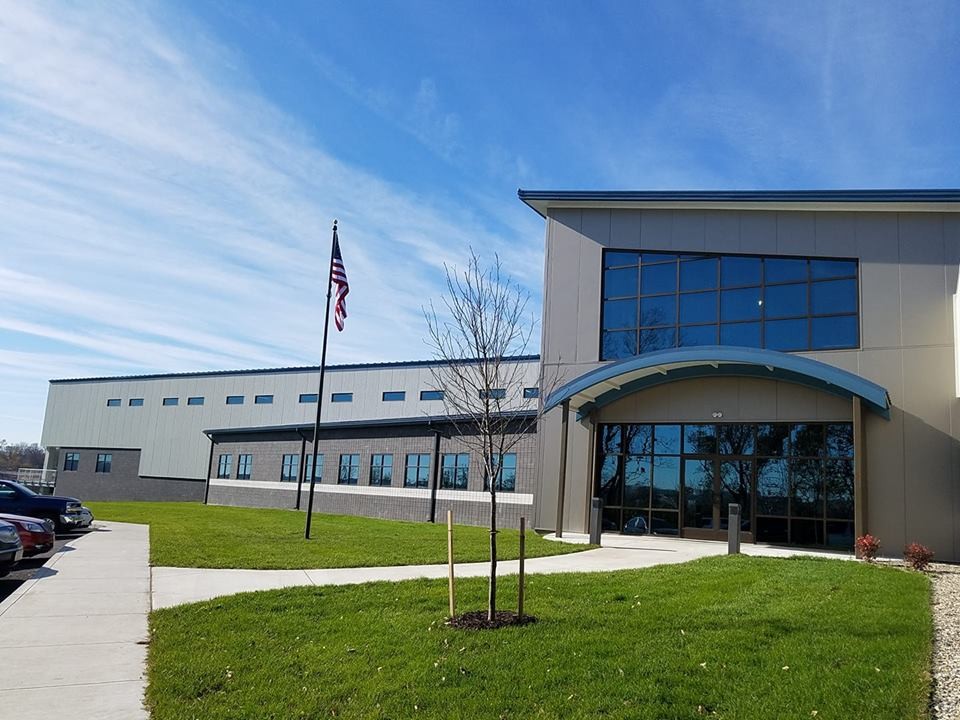 May Technology & Mfg, Inc. (MTM) celebrates 55 Years of business with an Open House to showcase their new expansion and other upgrades made to their facility on May 16, 2019.
Founded in 1964, Ernie May began his business with a tooling machine and a small shop. Ernie's sons, Steve and Reno May, learned the business from their dad and both joined the family business. With advancing technologies, Steve and Reno were instrumental in growing the facility to a high-speed CNC Machining and Tooling operation. Steve and Reno are proud to showcase the new building while preserving much of the history. The tour noted the original building footprint and the museum, just off the lobby, showcases and preserves many of the machines, tools and furniture used throughout the years of operation.
Strickland Construction turned to Needham DBS for a Design/Build Structural Design and Steel Detailing package to meet the owner's needs for their new facility as well as deal with some of the unique challenges with multiple building additions.
Jeremy Stech and Karen Hand attended the Open House and toured the facility. It was great to visit with Steve and Reno May as well as the Strickland Construction team: Eric Hughes, Andrea Plowman and Kelly Pettigrew. Congratulations to MTM on their Anniversary!
Related Posts
By accepting you will be accessing a service provided by a third-party external to https://www.needham-dbs.com/