1 minute reading time
(180 words)
Olathe West High School: A Case Study in Tilt-Up Collaboration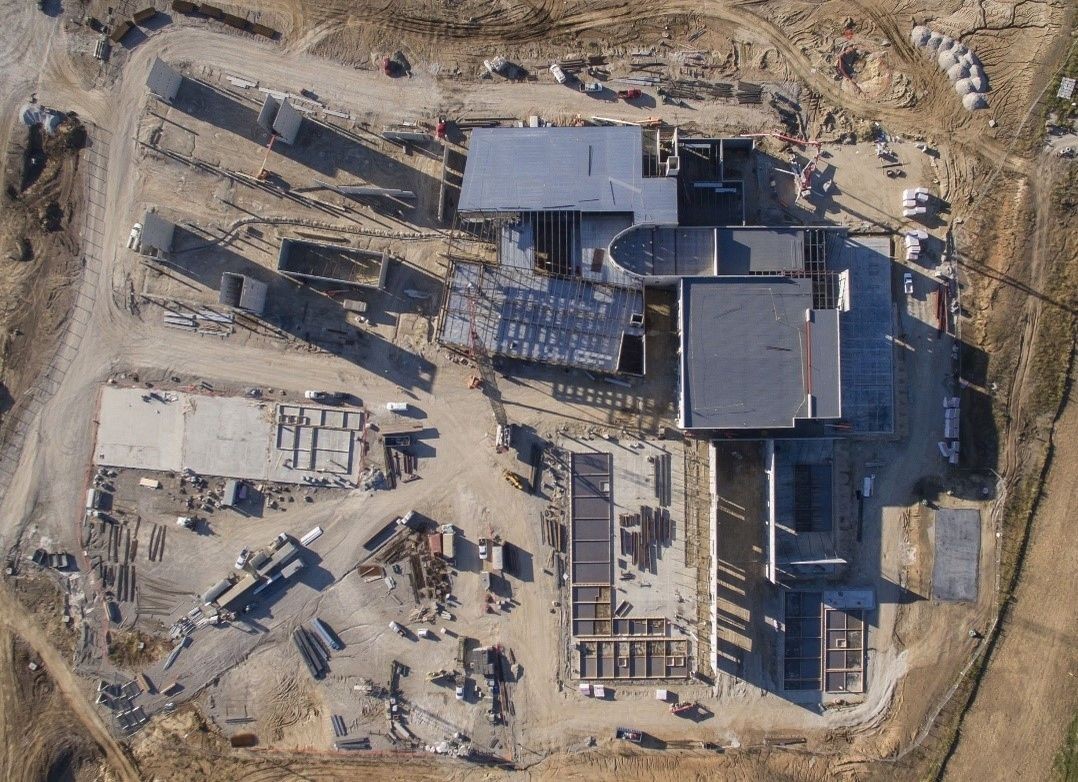 The team that delivered a tilt-up concrete panel solution for the award-winning Olathe West High School project were invited to present at the 42nd Annual Scholer-Peterson Concrete Conference at Kansas State University on February 2, 2019. Jason Blankenship with Needham DBS, along with Travis Downing with McCown Gordon Construction and Aaron Curtis with Lithko Contracting gave a presentation highlighting the challenging design and construction aspects of the project and outlined the process the team used for successfully executing the complex project.
Some of the key points of the presentation were: reviewing the factors in selecting a tilt-up approach, the challenging lateral system design, execution of the segmented arc "black box" panels, detailing coordination, the use of cast-in thin brick and insulated panels. In addition, the use of BIM for tilt-up panels was discussed. Revit was used for the BIM not only as a design coordination tool, but also as a platform for tilt-up panel detailing, and then leveraging the benefits for construction use.
Special thanks to all who attended the conference, our construction team partners, and Kansas State for the opportunity.
Related Posts
By accepting you will be accessing a service provided by a third-party external to https://www.needham-dbs.com/