2 minutes reading time
(378 words)
Pittsburg Middle School Wins Award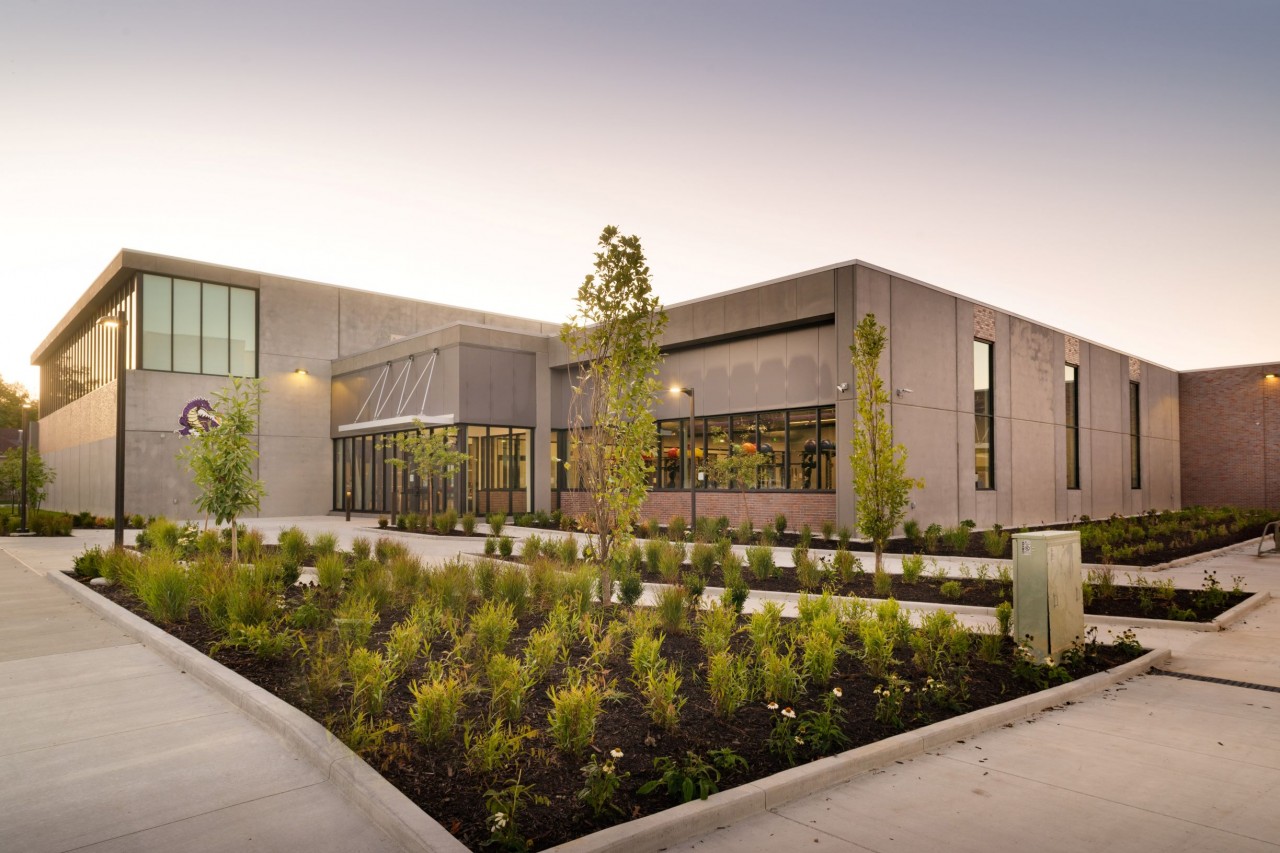 The Pittsburg Middle School Addition was selected for the 2019 Kansas ACI Concrete Construction award for the Low Rise Buildings category. The award was presented to the team at the annual Kansas ACI Concrete Construction Awards program on February 12, 2020 at the Hilton Garden Inn in Manhattan, KS the evening prior to the Scholer-Peterson Concrete Conference.
The Precast Wall Panels were designed and detailing by Needham DBS with Crossland Prefab being the precast supplier. Other team members who worked on the project were Corner Greer & Associates, DLR Group, and Crossland Construction Co.
Congratulations to the entire team for a terrific project.
The Pittsburg Middle School addition was a fourteen-month project that featured a locker room that doubles as a FEMA shelter, as well as a gymnasium and weight room. To make sure we kept Crossland Prefab's track record of never missing a first day of school, the project utilized prefabricated concrete panels. Crossland readied the site while the concrete panels were being created off-site. This allowed a more streamlined process that helped keep the tight schedule on track.
Construction included sand blasted concrete panels for both the interior and exterior walls, combined with brick faced precast panels surrounding the windows and doors at the exterior. This combination creates a distinct look that draws your eye to the sleek design.
Perhaps the most distinct elements are the U-shaped panels and the insulated spandrel panels designed by Needham DBS. At the FEMA shelter the architect had the entry ways recessed into the locker room and we created U-shaped panels that allowed for there to be no joints at the corners that would allow debris to enter into the shelter during a tornadic event. Crossland Prefab used self-consolidated concrete created by a super high range water-reducing plasticizer for the U-shaped panels. These panels provided heavy reinforcement for the structure, which added some difficulty to the project. The spandrel panels utilized separate joint locations for the interior wythe and the exterior wythe to ensure that we had the structural bearing required for the panel but allowing for a uniform joint spacing on the exterior of the building. Using precast concrete panel walls means the Middle School now features safe, durable walls sourced with local materials in a visually appealing design.