1 minute reading time
(143 words)
An Evening in Paris - A Modern Masquerade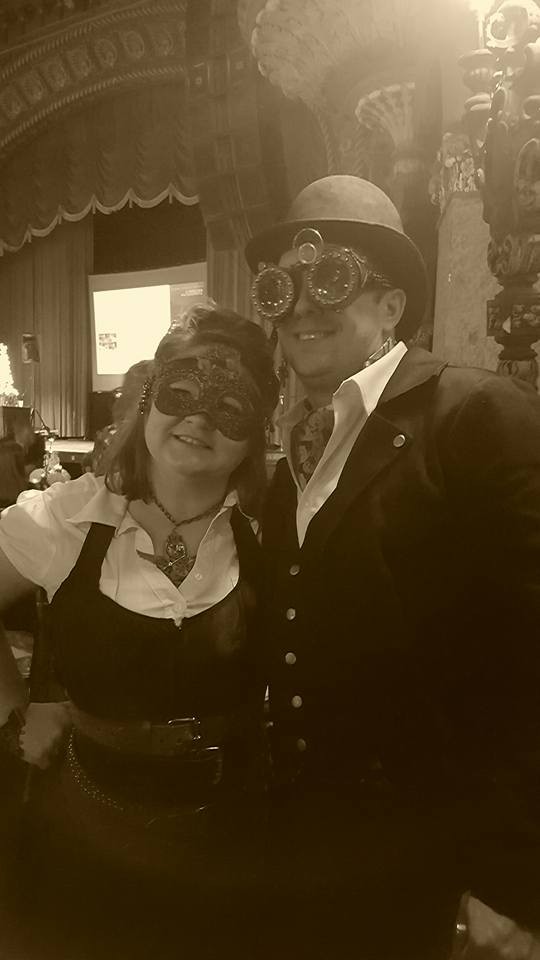 Needham DBS sponsors a table at the 2017 Evening in Paris – A Modern Masquerade, a fundraiser for Academie Lafayette, a French Language Immersion Public Charter school in Kansas City MO. The event was held at the Uptown Theatre on April 29.
Karen S. Hand and husband, Brian, chose steampunk themed costumes while guests Jeanie Abbett and Kyla Benjamin sported Art Deco style costumes (masks designed and created by Jeanie Abbett). Guests Bing and Mary Yzon were the superhero duet, Green Lantern and Black Canary. Needham DBS hosted four Academie Lafayette teachers Benoit Combreas (Oak music), Leila Sammou (6th), Yannick Mauvois (Oak PE) and Pascale Mauvois (5th). Guests participated fundraising events including the Wine Pull, Tombola, silent auction and live auction taking home lots of goodies.
Steampunk – subgenre of science fiction that incorporates technology and aesthetic designs inspired by industrial steam-powered machinery.
Related Posts
By accepting you will be accessing a service provided by a third-party external to https://www.needham-dbs.com/